Posts for tag: fluoride
By Hudson Family Dental PC
October 29, 2018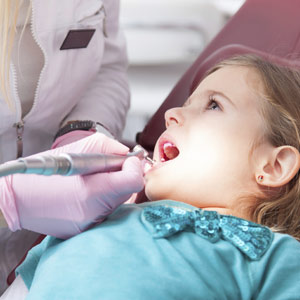 Your family uses fluoride toothpaste and your drinking water is fluoridated too. So with the fluoride your child already takes in, is it really necessary for topical fluoride treatments during their regular dental visits?
The answer is most definitely. Fluoride has a unique ability to strengthen enamel, your teeth's protective cover against decay and other diseases. It does this by infusing itself in the enamel structure and making it that much more resistant to acid attack and decay.
This infusion occurs in two ways. First, growing teeth obtain it through the bloodstream as they incorporate other minerals that make up the enamel structure. The very small amount of fluoride added to drinking water — as low as one part per million (ppm) — imparts sufficient fluoride to developing teeth. In the absence of fluoridated water, dietary fluoride supplements can achieve the same effect.
The second way is just after the teeth have erupted and are still quite young. In this case, fluoride coming in direct contact with the enamel surface is absorbed, resulting in changes to the enamel's crystalline structure that will create added strength. This can occur to a limited degree through fluoride toothpaste or other dental products. The concentration of fluoride in these products, though, is relatively low (850-1500 ppm) as mandated by the U.S. Food and Drug Administration for safety.
Professional applications, on the other hand, are much higher — 12,300 to 22,600 ppm depending on their form. They're applied, of course, under strict clinical guidelines to cleaned tooth surfaces, usually as a gel, foam or varnish. The latter form will often continue leaching fluoride into the enamel for a month or more.
These topical applications can greatly strengthen the teeth of children who don't have the benefit of fluoridated water or may be at higher risk for dental disease because of socio-economic conditions. But they can still be helpful for children with adequate fluoride exposure and low risk factors for disease. At the very least, fluoride treatments can give your child an added boost of protection as their teeth continue to develop.
If you would like more information on topical fluoride treatments for children, please contact us or schedule an appointment for a consultation. You can also learn more about this topic by reading the Dear Doctor magazine article "Topical Fluoride."
By Hudson Family Dental PC
September 08, 2016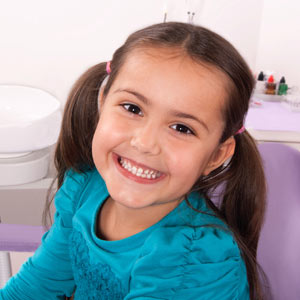 Protecting a child's primary ("baby") teeth from tooth decay should be a top priority. If one is lost prematurely due to decay, it could cause the permanent tooth to misalign when it comes in.
The basic prevention strategy for every child is daily brushing and flossing and regular dental visits. But children at higher risk for decay may need more: Â additional fluoride applied to teeth enamel during office visits.
This natural mineral has been shown to strengthen enamel, teeth's protective layer against decay, especially during its early development. Enamel is composed of calcium and phosphate minerals interwoven to form a crystalline structure called hydroxyapatite. Fluoride joins with this structure and changes it to fluorapatite, which is more resistant to mouth acid than the original structure.
We mostly receive fluoride through fluoridated drinking water and dental care products like toothpaste. Topical fluoride takes it a step further with a stronger dose than found in either of these sources. It can be applied with a foam, varnish or gel using an isolation tray (foam or gel) or painted onto the enamel (varnish or gel).
But does topical fluoride effectively reduce the occurrence of decay? Research indicates yes: a recent review of 28 studies involving over 9,000 children found an average 28% reduction in decayed teeth in children who underwent topical fluoride treatments.
There is, though, one potential side effect: children who swallow the fluoride substance can become sick and experience headache, stomach pain or vomiting. This can be avoided with proper precautions when applying it; the American Dental Association also recommends using only varnish for children younger than 6 years. It's also recommended that children receiving gel or foam not eat or drink at least thirty minutes after the treatment (those who receive the varnish aren't restricted in this way).
Topical fluoride is most effective as part of an overall prevention strategy. Besides daily hygiene and regular dental visits, you can also help reduce your child's decay risk by limiting the amount of sugar in their diet. Sealants, which are applied to the nooks and grooves of teeth where plaque can build up, may also help.
If you would like more information on fluoride gels and other clinical treatments to prevent tooth decay, please contact us or schedule an appointment for a consultation.
By Hudson Family Dental PC
July 17, 2016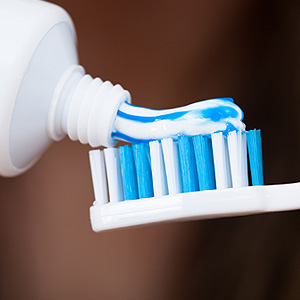 In the last half century, fluoride has become an effective weapon against tooth decay. The naturally occurring mineral helps strengthen enamel, the teeth's hard, protective cover.
Although it's safe for consumption overall, too much during early tooth development can lead to fluorosis, a brownish, mottled staining in enamel. To avoid it, a child's daily consumption of fluoride should optimally be kept at around 0.05-0.07 milligrams per kilogram of body weight, or an amount equal to one-tenth of a grain of salt per two pounds of weight.
The two main therapeutic fluoride sources have limits to help maintain this balance: utilities that fluoridate drinking water are required to add no more than 4 parts fluoride per million (ppm) of water; toothpaste manufacturers likewise only add a small amount of fluoride compared to clinical gels and pastes dentists apply to teeth for added decay protection.
But drinking water and toothpaste aren't the only sources of fluoride your child may encounter. Even if you have a non-fluoridated water supply, you should still keep a close watch on the following items that could contain fluoride, and discuss with us if you should take any action in regard to them.
Infant formula. The powdered form especially if mixed with fluoridated water can result in fluoride concentrations 100 to 200 times higher than breast or cow's milk. If there's a concern, use fluoride-free distilled or bottled spring water to mix formula.
Beverages. Many manufacturers use fluoridated water preparing a number of packaged beverages including sodas (two-thirds of those manufactured exceed .6 ppm), soft drinks and reconstituted fruit juices. You may need to limit your family's consumption of these kinds of beverages.
Certain foods. Processed foods like cereals, soups or containing fish or mechanically separated chicken can have high fluoride concentrations, especially if fluoridated water was used in their processing. When combined with other fluoride sources, their consumption could put children at higher risk for fluorosis.
Toothpaste. Although mentioned previously as a moderate fluoride source, you should still pay attention to how much your child uses. It doesn't take much: in fact, a full brush of toothpaste is too much, even for an adult. For an infant, you only need a smear on the end of the brush; as they grow older you can increase it but to no more than a pea-sized amount.
If you would like more information on fluoride and how it strengthens teeth, please contact us or schedule an appointment for a consultation. You can also learn more about this topic by reading the Dear Doctor magazine article "Fluoride & Fluoridation in Dentistry."