Posts for tag: dental injuries
By Hudson Family Dental PC
August 06, 2017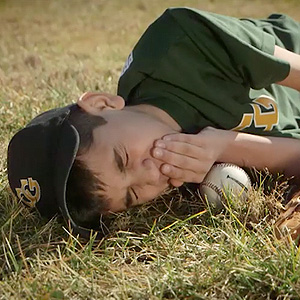 Once they learn to walk, there's no stopping most children. Sometimes it can be a little jarring, as when you discover your toddler on top of the kitchen counter reaching in the cupboard on tip-toes for a snack!
Fortunately, children are fairly resilient. Unfortunately, they're not invincible — some of their adventures could result in physical injuries, especially to the highly vulnerable area of the mouth.
Even if you've carefully "child-proofed" your home, it's still best to be prepared for mishaps. Here are 3 common dental injuries and how to handle them.
Soft tissue injuries. Making contact with the ground or hard objects like furniture can injure the lips, tongue, cheeks or gums and cause bleeding, cuts or bruising. First, clean the area with clean water and a cloth or gauze as best you can, making sure there aren't any trapped pieces of tooth or dirt. Apply gentle, continuous pressure with a clean cloth to control bleeding, and apply ice packs or cold compresses for swelling. Don't apply bleach, aspirin or similar medications to open wounds. If the bleeding won't stop or the wounds look serious or deep, go to an emergency room.
Chipped or displaced tooth. A blunt force mouth injury can chip or push (displace) teeth out of position. In this case try to save any chipped pieces you find — your dentist may be able to re-bond them to the tooth. A displaced tooth is a dental emergency, so contact your dentist immediately. Don't try to re-position the tooth yourself unless it's completely knocked out.
Knocked-out tooth. Actions to take with a knocked-out tooth depend on whether it's a permanent or primary (baby) tooth. If permanent, rinse the tooth with clean water. Handle it by the crown (never by the root) and gently place it back in the empty socket. If that's not possible, place the tooth between your child's cheek and gum (if the child is old enough not to swallow it by mistake. You can also place it in a glass of cold milk. Get to a dentist or an emergency room as soon as possible — minutes count for a successful reattachment. Conversely, don't try to put a primary tooth back in its socket — you could damage the developing permanent tooth beneath the gum line. But do see a dentist as soon as possible for an examination.
If you would like more information on responding to mouth injuries in children, please contact us or schedule an appointment for a consultation.
By Hudson Family Dental PC
December 30, 2016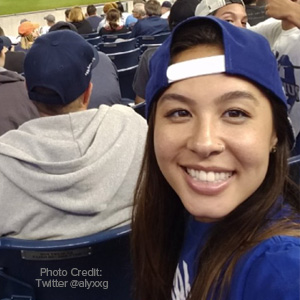 When your favorite baseball team wins, it's hard not to get excited — especially if you're right there in the stadium. It's even better when a player tosses the ball to fans. But sometimes, in the heat of the moment, things can go awry.
That's what happened during a recent game at New York's Yankee Stadium. After catching the ball that ended the game in an 8-2 Dodgers win, Los Angeles outfielder Yasiel Puig tossed it into a cheering crowd of supporters. "I saw it coming at me and I remember thinking, 'I don't have a glove to catch this ball,'" Dodgers fan Alyssa Gerharter told the New York Daily News. "I felt it hit me and I could feel immediately with my tongue there's a hole. And I looked down at my hand and saw there's a tooth in my hand."
Ouch. Just like that, one fan's dream became… a not-so-good dream. But fortunately for the 25-year-old software engineer, things went uphill from there. Ushers quickly escorted her into a first-aid room at the stadium. She was then rushed to a nearby hospital, where the upper front tooth was re-inserted into her jaw. After a follow-up appointment at her dentist's office the next day, Gerharter said she remains hopeful the re-inserted tooth will fuse with the bone, and won't require replacement.
We hope so too. And in fact, she has as good a chance of a successful outcome as anyone, because she did everything right. If you're not sure what to do about a knocked-out tooth, here are the basics:
locate the tooth, handle it carefully (don't touch the root surface), and if possible gently clean it with water
try to open the person's mouth and find the place where the tooth came from
carefully re-insert the tooth in its socket if possible, making sure it is facing the right way
hold the tooth in place with a soft cloth as you rush to the dental office or the nearest urgent care facility
if it can't be replaced in its socket, place the tooth in a special preservative solution or milk, or have the person hold it between the cheek and gum (making sure they won't swallow it) — and then seek immediate care at the dental office
follow up at the dental office as recommended
In general, the quicker you perform these steps, the more likely it is that the tooth can be preserved. How quick is quick? The best outcomes are expected when re-implantation occurs in no more than five minutes. So if you're in this situation, don't wait: get (or give) appropriate first aid right away — it just might save a tooth!
If you would like more information about what to do in a dental emergency, contact us or schedule an appointment for a consultation. You can learn more the Dear Doctor articles "Knocked Out Tooth," and "The Field-Side Guide to Dental Injuries."
By Hudson Family Dental PC
May 27, 2014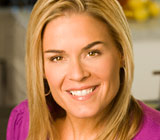 Cat Cora, philanthropist, author, chef, restaurateur and the first female chef on the Food Network's hit series Iron Chef America is a dynamo driven by a desire to change people's lives for the better. And she is no different when it comes to tackling her most challenging role: caring for the needs of her four active young sons. This includes monitoring the food they eat, their oral hygiene habits and protecting their teeth from injuries.
During an interview with Dear Doctor magazine, Cat describes a backyard accident in which one of her boys, Zoran, was accidentally knocked in the mouth by another child while jumping on the family's trampoline. While her son was not seriously injured, it did cause her to take proactive steps to avoid future injuries. She had her dentist make a custom-fitted mouthguard to protect his newly erupted adult teeth. He now wears the mouthguard while on the trampoline and when playing soccer.
If you and/or your children routinely participate in contact sports — boxing, football, hockey, lacrosse, soccer, water polo, rugby and basketball, for example — or other forms of vigorous physical activity, you too should consider getting a professionally made mouthguard. A properly fitted mouthguard can help prevent injuries to the jaws, lips and teeth. And unlike those cumbersome "boil and bite" mouthguards you can purchase at a drugstore, the ones we make will stay in place, making it easier for you to breathe and talk.
If you are still not convinced, consider these facts: According to the American Dental Association, an athlete is 60 times more likely to suffer harm to the teeth when not wearing a mouthguard. And the US Centers for Disease Control reports that sports-related dental injuries account for more than 600,000 visits to the emergency room each year. Furthermore, people who do not have a knocked out tooth properly reserved or replanted may face a lifetime cost of $10,000 to $20,000 per tooth, according to the National Youth Sports Foundation for Safety.
To learn more about mouthguards, continue reading the Dear Doctor magazine article "Mouthguards." Or if you are interested in obtaining a mouthguard for yourself and/or your child, contact us today to schedule an appointment. And to read the entire interview with Cat Cora, please see the article "Cat Cora."