Posts for: April, 2019
By Hudson Family Dental PC
April 17, 2019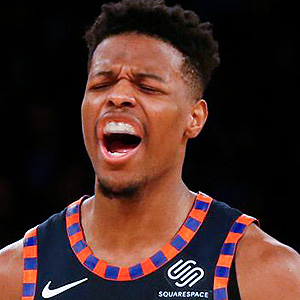 Basketball isn't a contact sport—right? Maybe once upon a time that was true… but today, not so much. Just ask New York Knicks point guard Dennis Smith Jr. While scrambling for a loose ball in a recent game, Smith's mouth took a hit from an opposing player's elbow—and he came up missing a big part of his front tooth. It's a type of injury that has become common in this fast-paced game.
Research shows that when it comes to dental damage, basketball is a leader in the field. In fact, one study published in the Journal of the American Dental Association (JADA) found that intercollegiate athletes who play basketball suffered a rate of dental injuries several times higher than those who played baseball, volleyball or track—even football!
Part of the problem is the nature of the game: With ten fast-moving players competing for space on a small court, collisions are bound to occur. Yet football requires even closer and more aggressive contact. Why don't football players suffer as many orofacial (mouth and face) injuries?
The answer is protective gear. While football players are generally required to wear helmets and mouth guards, hoopsters are not. And, with a few notable exceptions (like Golden State Warriors player Stephen Curry), most don't—which is an unfortunate choice.
Yes, modern dentistry offers many different options for a great-looking, long lasting tooth restoration or replacement. Based on each individual's situation, it's certainly possible to restore a damaged tooth via cosmetic bonding, veneers, bridgework, crowns, or dental implants. But depending on what's needed, these treatments may involve considerable time and expense. It's better to prevent dental injuries before they happen—and the best way to do that is with a custom-made mouthguard.
Here at the dental office we can provide a high-quality mouthguard that's fabricated from an exact model of your mouth, so it fits perfectly. Custom-made mouthguards offer effective protection against injury and are the most comfortable to wear; that's vital, because if you don't wear a mouthguard, it's not helping. Those "off-the-rack" or "boil-and-bite" mouthguards just can't offer the same level of comfort and protection as one that's designed and made just for you.
Do mouthguards really work? The same JADA study mentioned above found that when basketball players were required to wear mouthguards, the injury rate was cut by more than half! So if you (or your children) love to play basketball—or baseball—or any sport where there's a danger of orofacial injury—a custom-made mouthguard is a good investment in your smile's future.
If you would like more information about custom-made athletic mouthguards, please contact us or schedule an appointment for a consultation. You can learn more by reading the Dear Doctor magazine articles "Athletic Mouthguards" and "An Introduction to Sports Injuries & Dentistry."
By Hudson Family Dental PC
April 07, 2019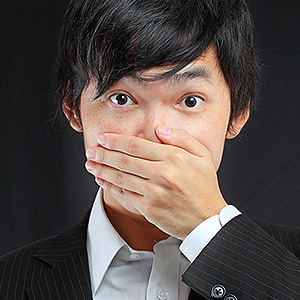 Drugs play an indispensable role in treating disease. For example, life without antibiotics would be much more precarious—common infections we think nothing of now would suddenly become life-threatening.
But even the most beneficial drug can have disruptive side effects. Antibiotics in particular can cause a rare but still disturbing one: a growth on the tongue that at first glance looks like dark hair. In fact, it's often called "black hairy tongue."
It isn't hair—it's an overgrowth of naturally occurring structures on the tongue called filiform papillae. These tiny bumps on the tongue's upper surface help grip food while you're chewing. They're normally about a millimeter in length and tend to be scraped down in the normal course of eating. As they're constantly growing, they replenish quickly.
We're not sure how it occurs, but it seems with a small portion of the population the normal growth patterns of the papillae become unbalanced after taking antibiotics, particularly those in the tetracycline family. Smoking and poor oral hygiene also seem to contribute to this growth imbalance. As a result, the papillae can grow as long as 18 millimeters with thin shafts resembling hair. It's also common for food debris and bacteria to adhere to this mass and discolor it in shades of yellow, green, brown or black.
While it's appearance can be bizarre or even frightening, it's not health-threatening. It's mostly remedied by removing the original cause, such as changing to a different antibiotic or quitting smoking, and gently cleaning the tongue everyday by brushing it or using a tongue scraper you can obtain from a pharmacy.
One word of caution: don't stop any medication you suspect of a side effect without first discussing it with your prescribing doctor. While effects like black hairy tongue are unpleasant, they're not harmful—and you don't want to interfere with treatments for problems that truly are.
If you would like more information on reactions to medication that might affect your oral health, please contact us or schedule an appointment for a consultation.