Posts for: October, 2014
By Hudson Family Dental PC
October 24, 2014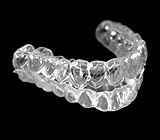 Your braces have finally been removed and you've unveiled your new smile to the world. You're finished with orthodontics — right?
Not quite. If you want to "retain" your new smile you'll need to wear a retainer appliance: depending on your age and which teeth were moved, that could be for several months or even indefinitely.
Retainers are necessary because of how teeth naturally move within the mouth. Although your teeth may seem rigidly set in bone, they're actually held in place by an elastic tissue called the periodontal ligament. This tissue is quite dynamic in response to biting forces or even normal tooth wear. When forces are applied to a tooth, it's the ligament that transmits pressure against the teeth to gradually move them to a more accommodating position. In response, the bone resorbs (dissolves) on the side of the tooth moving toward the new position while laying down new growth on the other side. This bone growth will help anchor the tooth in the new position.
Braces use this natural process to gradually move teeth; both the ligament and bone will reform as needed. But this reforming process takes time. Furthermore, there's a natural balance between the teeth, the tongue and the lips and cheeks. Although the new position created by orthodontics may be more aesthetically pleasing, it may disrupt the natural balance of these surrounding muscles. The influence of habits like clenching or grinding of your teeth may also disturb the new tooth position. The natural tendency is to revert back to the original tooth position.
We use retainers to prevent this reversal. Nearly all orthodontic patients will initially wear them all the time, and for younger patients this may be reduced to wear only during sleep time. Total wear time usually lasts a minimum of eighteen months, until the bone and ligament have fully reformed.
For older patients, though, retainer wear may need to continue indefinitely to prevent "relapse." In these long-term cases another option to a removable retainer is to permanently bond thin retainer wires to the inside surfaces of the front teeth. The wires can remain in place for several years and are much less noticeable than a removable retainer.
While retainers are often considered inconvenient, they're absolutely necessary for preserving the results of orthodontic treatment. In the end they'll help you keep the form and function of your new smile.
If you would like more information on orthodontic retainers, please contact us or schedule an appointment for a consultation. You can also learn more about this topic by reading the Dear Doctor magazine article "Why Orthodontic Retainers?"
By Hudson Family Dental PC
October 09, 2014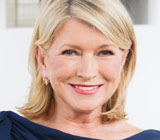 Martha Stewart has built a flourishing career by showcasing the things she's designed and made — like floral arrangements, crafts, and even home renovations. Just recently, she was showing off her latest restoration project: a new dental bridge. In fact, she live-tweeted the procedure from her dentist's office… and she even included pictures of the bridgework before it was placed on her teeth!
OK, it's a departure from paper crafts and home-made pillows… but why not? We can't help feeling that there's just as much craftsmanship — even artistry — in dental bridgework as there is in many other custom-made items. If you learn a little more about what goes into making and placing bridgework, perhaps you'll understand why we feel that way.
Bridgework is one good solution to the problem of missing teeth (another is dental implants). A fixed bridge is anchored to existing teeth on either side of the gap left by missing teeth, and it uses those healthy teeth to support one or more lifelike replacement teeth. How does it work?
Fabricated as a single unit, the bridge consists of one or more crowns (caps) on either end that will be bonded or cemented to the existing teeth, plus a number of prosthetic teeth in the middle. The solid attachment of the crowns to the healthy teeth keeps the bridge in place; they support the artificial teeth in between, and let them function properly in the bite.
Here's where some of the artistry comes in: Every piece of bridgework is custom-made for each individual patient. It matches not only their dental anatomy, but also the shape and shade of their natural teeth. Most bridges are made in dental laboratories from models of an individual's teeth — but some dental offices have their own mini-labs, capable of fabricating quality bridgework quickly and accurately. No matter where they are made, lifelike and perfect-fitting bridges reflect the craftsmanship of skilled lab technicians using high-tech equipment.
Once it is made, bridgework must be properly placed on your teeth. That's another job that requires a combination of art and science — and it's one we're experts at. From creating accurate models of your mouth to making sure the new bridge works well with your bite, we take pride in the work we do… and it shows in your smile.
If you would like more information about dental bridges, please contact us or schedule an appointment for a consultation. You can learn more by reading the Dear Doctor magazine articles "Fixed vs. Removable Bridges" and "Dental Implants vs. Bridgework."