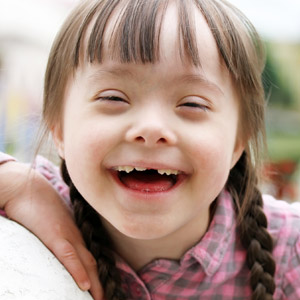 A child with a chronic illness or condition often requires a lot of focus on care for their special needs. Other aspects of their health can often take a back seat — too often including dental care.
Proper dental care can be a challenge for special needs children if they have diminished physical, intellectual or behavioral capacities. Children with autism or attention deficit disorders may not be able or willing to perform tasks like brushing and flossing. Other conditions could make them intolerant to toothpaste in the mouth, or create an inability to keep their mouths open or to spit.
Some chronic conditions also seem predisposed to dental defects. For example, enamel hypoplasia, a lack of sufficient tooth enamel, is common with Down, Treacher-Collins or Turner Syndromes, and can greatly increase the risk of tooth decay.
But even though difficult, effective dental care isn't impossible. It begins with your dental provider.
Pediatric dentists are often excellent in this regard: they often have the training and experience to treat children with chronic conditions. Whoever you choose must be able to partner with you in caring for your child's dental needs.
Daily hygiene is also a critical factor. Your goal should be the same as with any child — to teach them to brush and floss for themselves. Depending on their condition, however, you may need to assist them for a longer term, perhaps permanently. But it is imperative — daily hygiene is their best defense against oral diseases.
You should also consider their medication and how it may impact their dental health. Antidepressants, antihistamines or drugs that assist with breathing function can cause mouth dryness. This, as well as drugs with sugar or acid compounds, can increase risk for dental disease. If they must take these types of medications, try to give them at mealtime to reduce their effect in the mouth.
Above all, pursue the same professional dental care as you would for any other child. Keep up regular dental visits beginning around their first birthday for cleanings and preventive measures like topical fluoride or sealants. By taking these measures you'll help ensure their dental health won't suffer.
If you would like more information on dental care for special needs children, please contact us or schedule an appointment for a consultation. You can also learn more about this topic by reading the Dear Doctor magazine article "Managing Tooth Decay in Children with Chronic Diseases."